Allwest Projects; we're a Perth based renovation and building company and a family owned business. We have over 20 years-experience in the industry.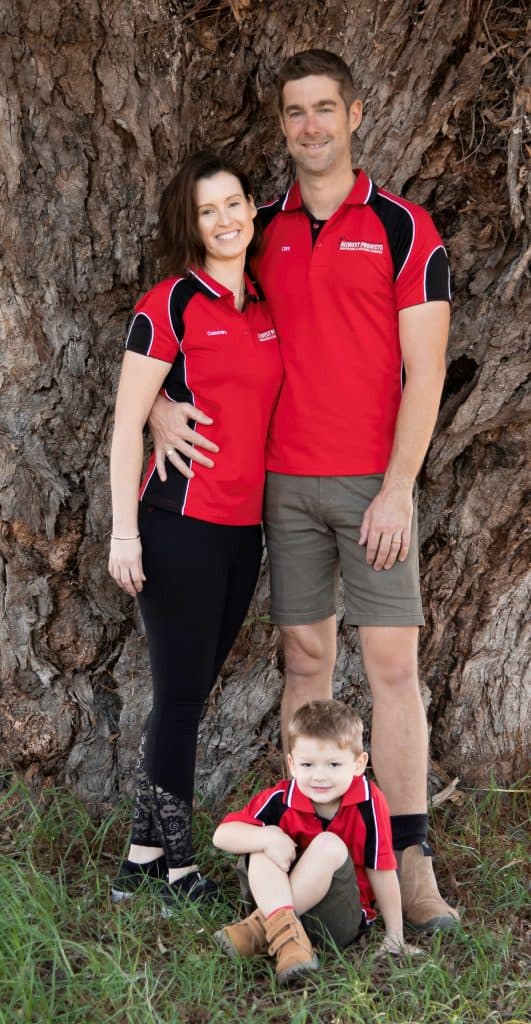 "Hi, we're the founders of the company, husband and wife team, Cassandra and Clint"

We specialise in providing kitchen, bathroom and full house renovations. Allwest Projects works only with the best quality materials. We engage highly skilled tradesmen from bricklayers and painters to plumbers and electricians. Our service is entirely bespoke from the design and construction through to excellent interior fixtures and fittings.
"The greatest satisfaction is seeing the effect our renovations and designs have on a family's life.
We make your house the very best it can be.
Your ideas and our designs come together to create the perfect renovation for your family, and your lifestyle"
Your vision. Our Expertise.
"We can't recommend Clint Hutchinson & his team at Allwest Projects highly enough. The professionalism & quality of their work is second to none as they bring a down to earth friendly approach, which makes the experience more enjoyable. Renovating doesn't have to be a stressful experience, it's a pleasure made much easier by Clint & his team. We used them for our first project on our own property and are using them for all of our future development projects. Clint keeps his clients up to date if there are any changes in the project, straight away, which is great piece of mind. We would recommend them to anybody, who is looking to renovate, fix or try something new at their property. Clint thinks outside the box, hence making the experience more exciting. Keep up the excellent work! "
Mike & Anita
Fast Property Solutions
Palmyra
"Clint was hired to do our house renovation and I, as well as my husband can honestly say you will not be disappointed with his professionalism, quality of workmanship as well as all his tradesmen, keeping to time frames and reasonable pricing. He goes above and beyond to do the work hired to do as well as anything that pops up in between. We couldn't recommend him more, we'll definitely be hiring him for our next job"
Mihaela & Phil
"We got Clint from Allwest Projects to renovate our kitchen and Ensuite. He not only did a fantastic job all round but he also completed them both in the time frame we needed. We ended up using him to do more of the jobs around the house that we had been talking about for years. Also a really nice guy to deal with and will recommend him to all our friends looking at doing work on their homes."
Mike & Jan
"My experience with Clint at Allwest has been nothing but GREAT! Great service, quality workmanship, good price and overall great value for money. Thank you"
Berol Goede

"We love it! So happy with your work, thank you so much Clint Hutchinson"
Craig & Regan Hough
"Stunning job on our place mate!"
Michael Hurst
"Clint manages and completes a great job. Highly recommend Allwest Projects"
Eric Maher